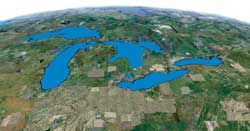 What We Hope to See in the Great Lakes Protection Act
NEW The Great Lakes Protection Alliance has submitted comments regarding Bill 6, the (Ontario) Great Lakes Protection Act. This submission is supported by many of Ontario's leading environmental organizations including the CEA. Read the GLPA submission.
We need a Great Lakes Protection Act to re-engage Ontarians with their Great Lakes, a source of drinking water, recreation, history and prosperity. We must increase the ecological resilience of the Great Lakes to improve their health and the health of the region's people.
---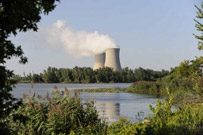 Proposal to Build Fermi 3

The CEA and other environmental organizations have submitted written responses to the Nuclear Regulatory Commission regarding DTE's proposed Fermi 3 Nuclear Reactor in Michigan.
March 18, 2013: Final Impact Statement Comments focusing on water. Read submission.
February 20, 2013: Fermi 3 Final Environmental Impact Statement Incomplete. Fermi 3 Interveners Reveal Major Inadequacies of Environmental Impact Statement – Concurrently the NRC Announces Major Delays in Safety Evaluation Review -- Major Setbacks Projected. Read full press release.
January 18, 2013: Final Environmental Impact Statement (FEIS) for Fermi 3 was released. The public has sixty days from the release date to comment on the proposal. This FEIS will be the last opportunity to express opposition to the proposed Fermi 3 nuclear plant under the National Environmental Policy Act. The FEIS four volume set total of 2320 pages is available at http://www.nrc.gov/reading-rm/doc-collections/nuregs/staff/sr2105/.
Check out the website of the international coalition to stop Fermi 3.
---
U.S. - Canada Great Lakes Water Quality Agreement

A new Great Lakes Water Quality agreement between Canada and the U.S. was signed on Sept. 7, 2012. Read the Great Lakes Water Quality Agreement.

The Citizens Environment Alliance (CEA) is concerned with omissions in the new agreement and a lack of capacity at the federal level to implement the Agreement.

The CEA and other leading environmental organizations have submitted comments and recommendations in response to Canadian & U.S. negotiators consultation on the renegotiation of the Great Lakes Water Quality Agreement. Read the following documents to find out more.

Great Lakes Groups send letter to IJC Regarding Great Lakes Water Quality Board and other Boards, Feb 8, 2013

Read more...
---

Review of Nuclear Waste Law Required - National Alliance Calls for Major Changes in Decade Old Nuclear Fuel Waste Act

On the 10th anniversary of a controversial law coming into force that could permit the burial of highly radioactive nuclear waste, a broad alliance of over thirty health, environmental, community and faith groups has issued an open letter to communities being studied as possible burial sites and is calling on the federal minister of Natural Resources to review the Nuclear Fuel Waste Act and to direct the Nuclear Waste Management Organization to be more open and accountable.
Read press release. Visit Nuclear Waste Watch. NWW position statement.
---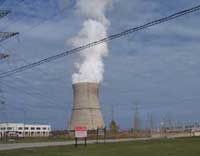 Environmental Coalition Continues Challenging "Radioactive Russian Roulette" at Davis-Besse

The environmental coalition battling against the 20 year license extension proposed at the problem-plagued Davis-Besse atomic reactor near Toledo, Ohio has filed a supplement to its cracked concrete containment contention.
November 5, 2012: Hearings on the Davis-Besse nuclear reactor license extension. Read full release
July 16, 2012: Environmental Coalition Bolsters Case Against Davis-Besse. Read full release
---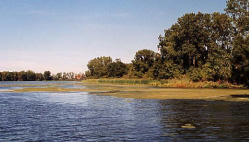 Federal and Provincial Governments Should Create a Registry of Canadian Lands for the Detroit River International Wildlife Refuge

December 21, 2011 marks the 10th anniversary of the establishment of the Detroit River International Wildlife Refuge. North America's only international wildlife refuge provides a unique opportunity for the region of southwestern Ontario and southeast Michigan to help protect our natural capital and environment, sustain our economy, sustain our quality of life, and enhance community pride. In order to be consistent with the Conservation Vision endorsed by Canada in 2001, Canada needs to establish a registry of lands. Read the full press release
---
RESQROAST & CEA - A Mutual Partnership
Looking for a simple and delicious way to support Citizens Environment Alliance? Well we have the perfect solution: RESQROAST. It's a new concept that brings Artisan Coffee directly to your front door. When you sign up for a RESQROAST coffee subscription you will receive two, always different, 12 oz bags of artisan coffee each month. The contents of the box are curated by coffee experts, roasted in carbon neutral facilities, and feature Fair Trade, Rain Forest Alliance certified, and coffee that has been sourced from small independent farms. If you sign up for a 3-month subscription you will receive a free eco-friendly RESQROAST tote bag.
The best part? 15% of every purchase goes directly to us. All you have to do is select Citizens Environment Alliance during the purchasing process.
So what are you waiting for? Go get caffeinated at www.resqroast.com.
---
CEA Joins Giftit - A New Way to Donate!

The Citizens Environment Alliance is pleased to announce its association with Giftit. Giftit is a classified buy & sell web site and is locally directed, like Craigslist or Kijiji, with a charity twist. Anyone can sell a good or service to another person, and the proceeds from the sale go to the CEA. Click on the Giftit logo to donate items for sale to the CEA or visit the Giftit homepage to buy donated items to support a variety of charities. For your convenience here are a couple files that explain How to Donate on Giftit and How to Buy on Giftit.