---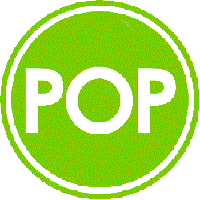 CALL FOR ARTISTS
to participate in 7th annual RECYCLE SHOW @ POP gallery
Art drop off: POP Gallery, 1347 Ottawa St, Windsor, ON - Friday, February 23, 10am - 7pm, and Saturday, February 24, 10am - 4pm

Closing reception: Saturday April 21, 7pm - 11pm

Show runs March 1 - April 21, 2018
POP Gallery will be accepting works made of a minimum 80% recycled material. Due to some space limitations wall hung pieces are preferred. All art submitted must be for sale. Artist will receive 70% and the remaining 30% of sales is donated to the Citizens Environment Alliance. Cash prizes will be awarded for the work voted crowd favourite as well as for the piece voted show favourite by a selected jury.

The celebration event will take place @ POP Saturday April 21, from 7-11 and is open to the public. Come to POP Gallery to celebrate local art and have a good time! For more information contact POP Gallery (519)-915-0346.
A portion of all sales from this exhibition will be donated to the CEA.
---
IAGLR 2018 Toronto
June 18-22, 2018
Fellow researchers from around the world will gather in Scarborough, on the green edge of Toronto, for IAGLR's 61st annual Conference on Great Lakes Research. A great program is in store with four days of scientific sessions and speakers focusing on our theme Great Science for Tomorrow's Solutions. Mark your calendars for June 18-22, 2018. You won't want to miss it!
---
Fermi 3 Website

Check out the website of the international coalition to stop Fermi 3.
---
Ojibway Website

A website dedicated to protecting the integrity of the Ojibway Complex. Check it out.
---